Have you missed me?
I know I have not been around much in the last couple weeks.
Every sickness out there has plagued my family and
I have not had a lot of scrapping or blogging time!
I think things are FINALLY on the mend and
I can concentrate more on my scrappy pursuits-
let me know what you are up to!

I have decided to open an ETSY store! I have been
making lots of my own embellishments lately and
I have decided to try and sell them too.
I HOPE to have the store up and running by the end of this week.
Stay tuned for the GRAND OPENING ANNOUNCEMENT!
There will be a special coupon for my blog readers and MB friends!!
I would love to have you stop by my new store!

Any scrapping going on???
I will leave you with a couple pages I made last week with the
JULY KIT from LIFE PRESERVERS Scrapbook Club
It is a great kit for the 4th of July with products from
GCD studio and Scenic Route.
Yummy!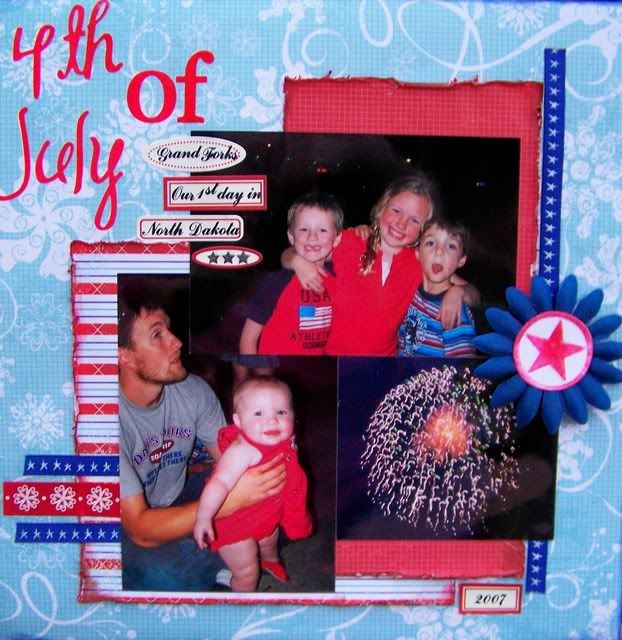 Have a WONDERFUL & CREATIVE day!!