Well this Saturday is National Scrapbook Day! How are you going to celebrate? My LSS is having an all weekend crop! I am very excited! I love getting together with other scrappers and seeing what they are working on! What are your plans for Scrapbook Day?

Here is what I worked on over the weekend
YELLOW
&
ORANGE
Layouts!
I just love these two colors- especially in the Spring time!!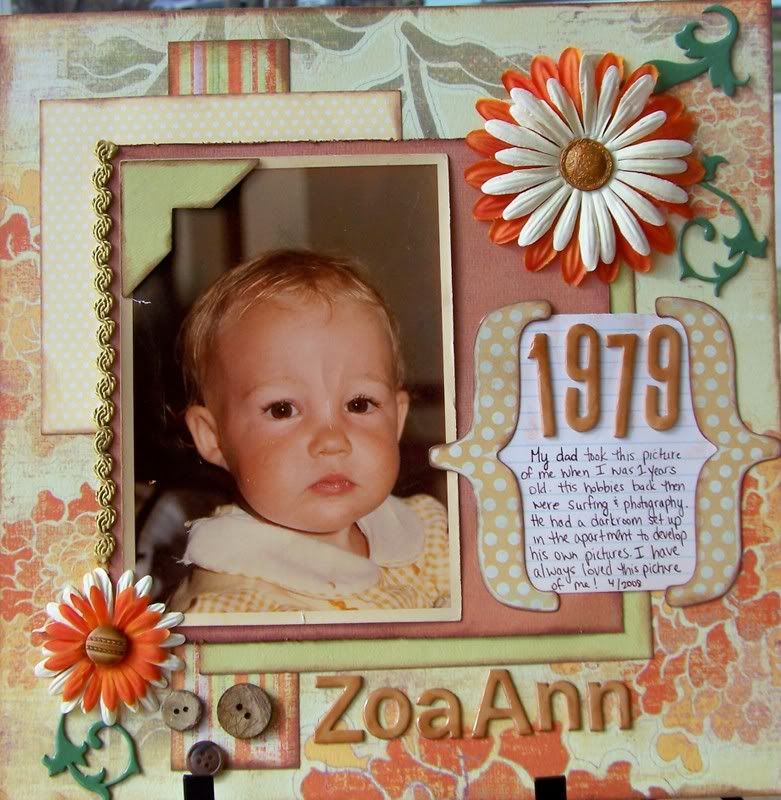 This is a picture of me when I was a baby that my dad took. His big hobby was photography when I was little and he even had a darkroom set up in our apartment! I have always really loved this picture!!
This is my darling baby sister, Ginnie & Me in St. Augustine, FL. last month. I went home to Jacksonville to visit my family & me & my 2 sisters spent a day in St. Augustine. We had so much FUN together!!
Well get scrappin & happy Monday!!