1. Confederate Jasmine
this is my favorite plant EVER!!! Hearty for zones 8-11, I was devastated when I moved to a zone 3-4 two years ago. I was recently at my local plant nursery and I squeeled with delight when I found "my" Jasmine in their tropical plant section!! I brought some home this week and I have been enjoying it immensly! The scent is HEAVENLY... and I will bring my sweetie plant inside when the weather gets chilly :)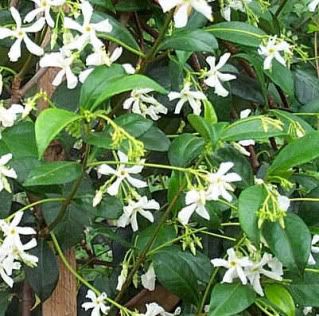 2.
Dave Ramsey
& Financial Peace University
I have loved Dave for several years now... he is a financial genious! Matt and I went through his course "Financial Peace University" several years ago & learned so much! We just decided to go through the course again and our first class was this week. I am excited :)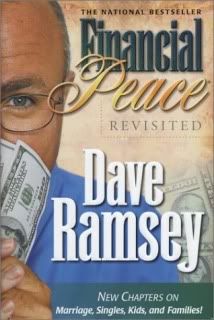 3. Gerbera Daisies
I LOVE these gorgeous flowers! I won a lovely vase full of them this week at MOPS. I have been enjoying them in my living room ever since :)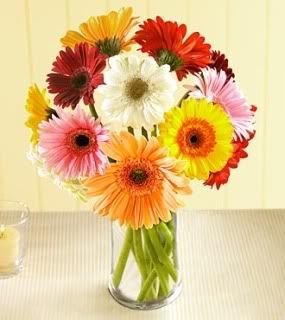 4. Close to My Heart "Be Yourself" Diva Stamp Set
I love these DIVA stamps! I went to a crop last weekend and there was a CTMH rep there with all her goodies! I had so much fun playing and shopping and I LOVE LOVE LOVE this stamp set! (stamp of the month for May!)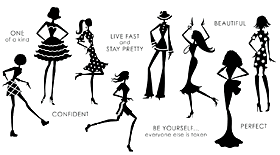 Recently discovered this restaurant and it is quickly rising to my favs! I love the rolls & I have a blast everytime we go! YUM!!!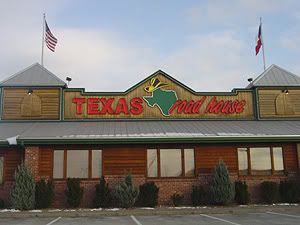 Hope y'all have a WONDERFUL weekend! Enjoy it!
xoxo~ Zoa
To Celebrate the re-lease of Spritz on May 20th, Shimmerz is having a Giveaway.