Wow!! I can't believe that it has been almost a week since I posted!! It has been a busy time for sure! This week is my kid's last week of school. Last Friday night was Julianna's dance recital- talk about a good picture opportunity!!! Watching her dance made me cry & realize that my little girl was rapidly growing up!!! Saturday night was her Scrapbook "going away" Party for her and her 10 "BEST" friends! It was a HUGE success! Thanks so much to everyone who gave me suggestions & ideas for the games! The girls had a BLAST and there was a lot of scrapping going on!! See the pics below!
(Julianna is in the maroon shirt wearing the "Queen of the Crop" crown in the first pic)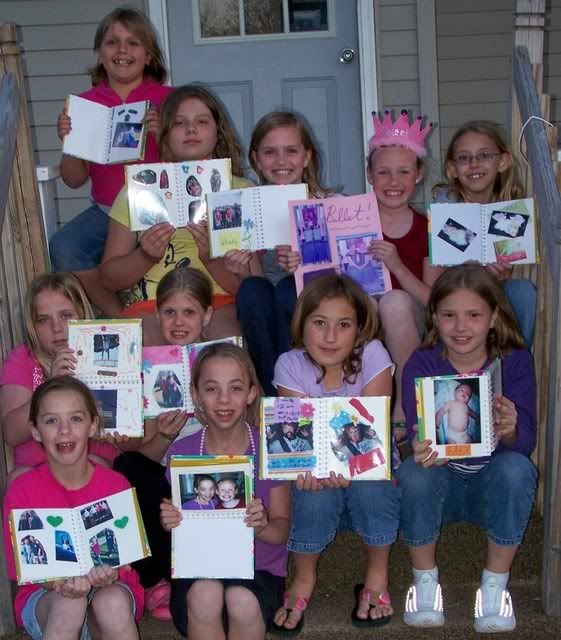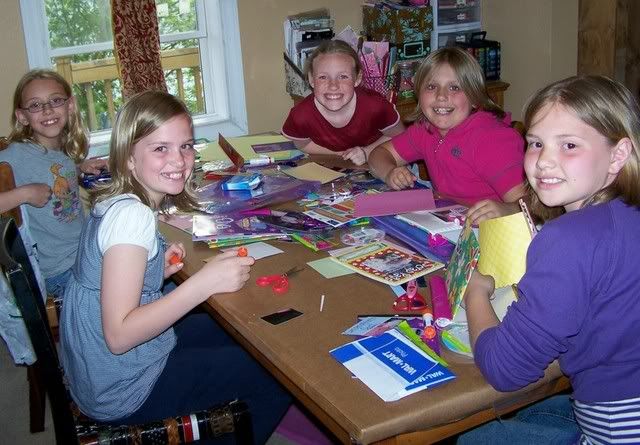 Despite all the partying going on..... I did have a little time to get some scrapping done! I made this page for the
Week 5 quote challenge of the "Last Scrap Addict Standing" Contest on the
Addicted Scrappers
message board. I took this picture last week one morning when Matt, Annie and I went out to breakfast. (the other kids were in school!) I ABSOLUTELY LOVE this picture of them kissing- so sweet!!!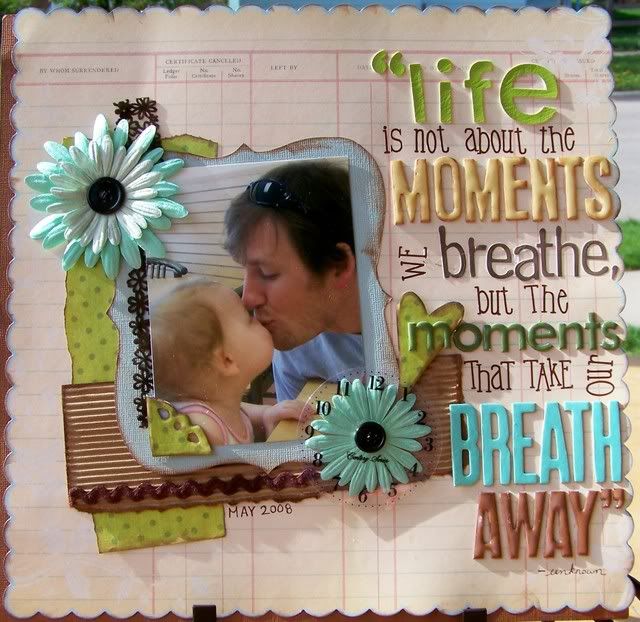 That is all for now..... I hope to get some scrapping done this week, but with Summer hot on my heels, I think I might have to cut back on my scrappy time!! The kids have 2 days left of school and then I think we will being spending most days outside!
Have a wonderful week to all my scrapbooking friends~ and thanks as always for visiting my blog and leaving me your love! I always appreciate the comments!!!