Well I am coming to the close of WEEK 6 of the "Last Scrap Addict Standing" Contest. I am in the final 8 left... and the competition is getting harder and harder! This week's challenge was based off a page the owner of the site created (Susannah).
I took these pictures of Annie last week while she was "Diva-ing" around the house. You can't see- but she was wearing my shoes and had bracelets on too!! She is definitely a "Girly Girl"!!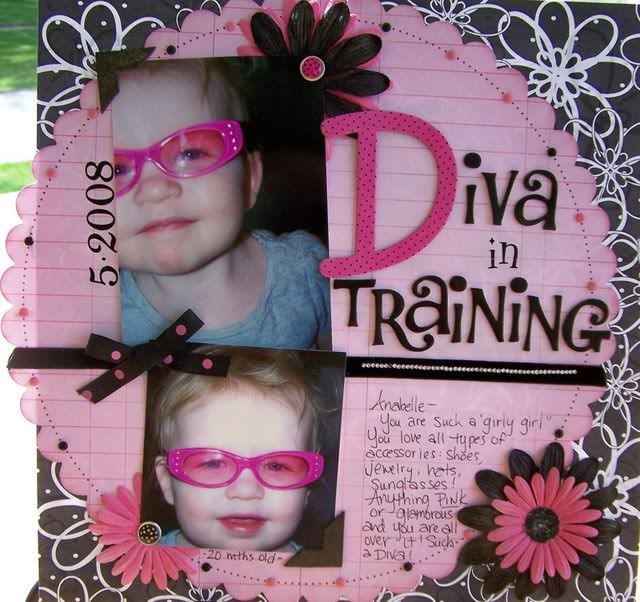 I hope you and your family are having a wonderful Memorial Day weekend!