WOW!! When it rains- it POURS!
This has been an amazing scrapbook week for me!
Besides all the wonderful things I have already posted that have happened this week, I found out that I won the May DT challenge on the
Crop Addict
site AS WELL AS being featured as their Layout of the Week (2 different layouts)! How Fabulous!!
I honestly can't believe it!!
I can't tell you how excited and proud I feel! I am so honored!!!!
Thank You so much!!!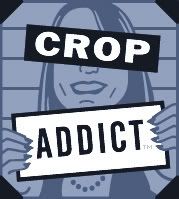 ALSO! Very Exciting!
I completed my 100th layout of the year!!! Yippeee!!
To celebrate such a great scrapping week --
I am offering a SPECIAL RAK!
Just leave me a comment on this post with your name & MB info and
I will randomly draw a name at the end of the weekend!
You have until Sunday night June 8th at 10pm CST to sign up!!
Thanks again for all your support~
I appreciate each and every one of you!!
Good Luck!!