Only $15!
HURRY they are going, going, going....
"Christmas Blessings"
features Julianna's pride and joy-
an American Girl doll that she got for Christmas last year.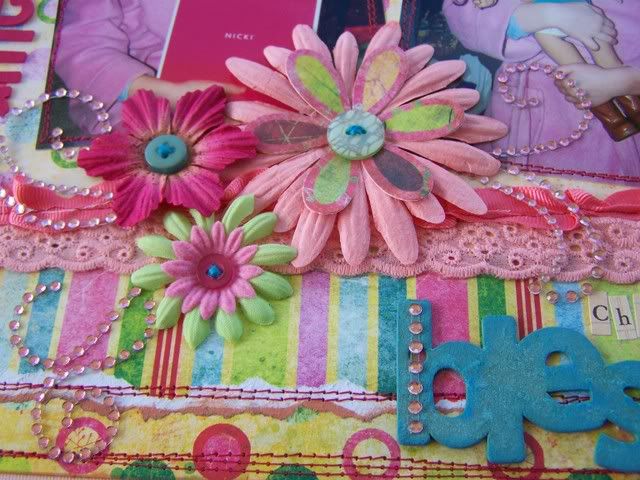 I used glimmer mist on the naked chipboard and then dressed it up with
PRIMA
crystals.
"All is Calm"
a picture of downtown Mayville right before Christmas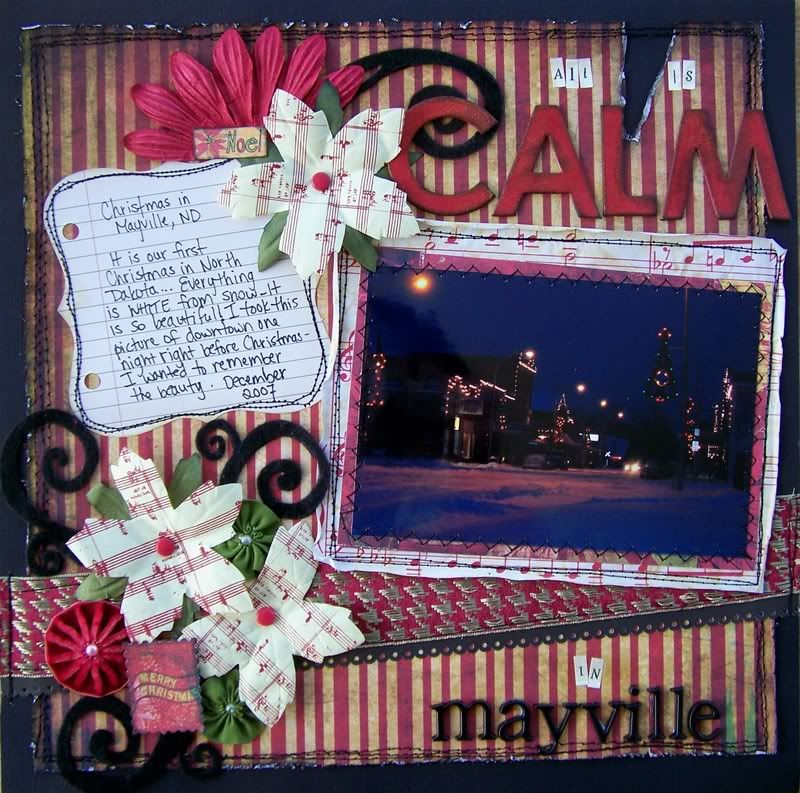 I used the new
Making Memories
Poinsettas
from the "Fa La La La La" line.
They worked PERFECTLY!!!