Thanks so much to all of my dear friends that
have come by my new ETSY store and
made a purchase!
I appreciate your support so much!!

Also! Thanks so much to all of you who have left me
kind remarks & encouragement about my creations!
I love reading your comments!

Thanks to you guys-
I have sold most of my original items!
I have been working hard to make some
NEW & EXCITING & ORIGINAL
items to restock.



Here are some of my most recent listings:



"Vintage Mini Kits"
Includes:
3 pages from an elementary reading book circa 1911
2 lengths of vintage lace
2 handmade flowers using cardstock & paper
from the vintage reader



Kits only $6.00




Any color combination available!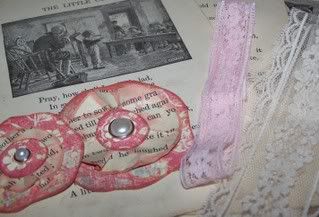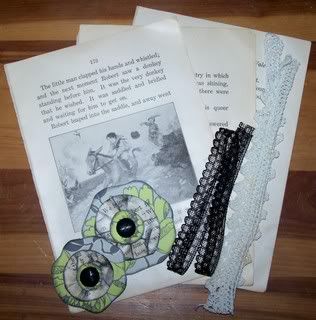 Also! Back by popular demand- a new 7 layer flower!
This time in a blue/ green color scheme!
2 available- $3.75
Thanks for stopping by!

www.zoabarker.etsy.com