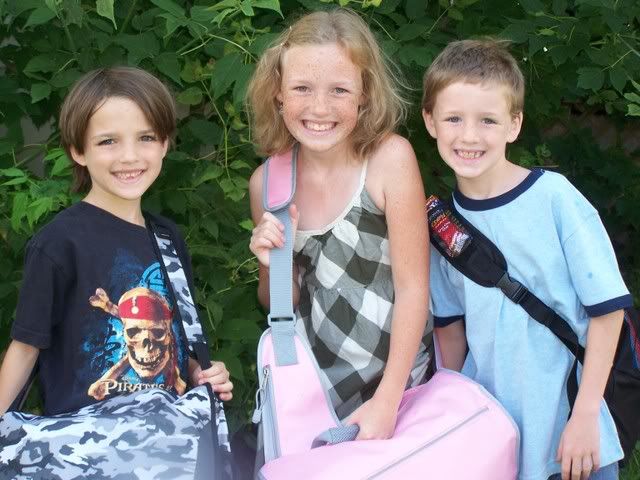 Today was the 1st day back to school for my kids!
They were so excited with their new hair do's, clothes & back packs!
Julianna is in 5th grade this year, so she is feeling pretty SPECIAL
to be the oldest in the school!
It was bittersweet watching them run off with their friends
this morning..... I am happy that they are going back,
but I am sad that another summer is coming to a close.
Every year when school starts, it is a reminder to me
of how much my kids are growing up.....
they are not my little babies anymore & I have to let go....
at least a little bit!!
The good news??
I am pretty sure that an *almost empty* house means
MORE SCRAPPING TIME!!