Well here are a few pages that I have completed recently,
I just haven't posted them yet!!

The first one is one of the pages I made for the MMM contest,
but in the end, it didn't make the cut! Compared to the other pages,
it seemed a little lacking in style.
I really love the page though-
featuring my sweet baby girl, Annie holding her daddy's hand.
I found a poem on the internet about
holding daddy's hand and thought it fit perfectly!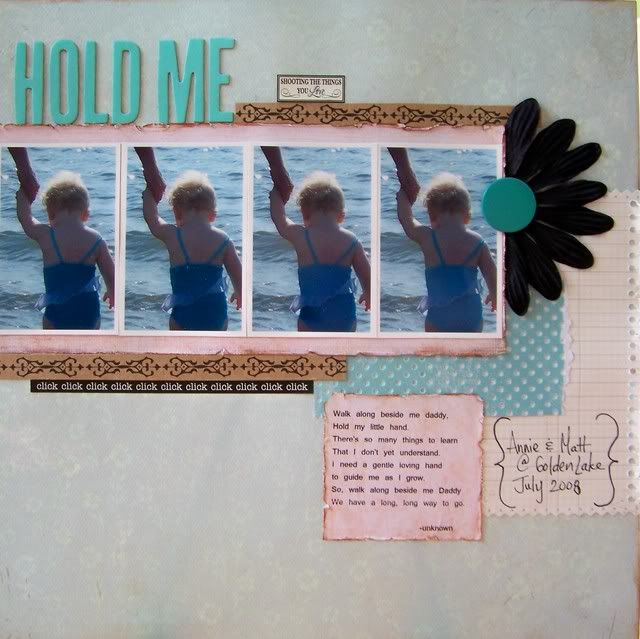 These next 2 pages- "American Pelicans" & "Spring"
were made for the July page reveal for
2 Scrappy Chix Designs
!!
We have kit reveals on the 15th of every month
The July kit
"NESTING"
is still available and features:
Chatterbox, Scrapworks, Pink Paisley, Prima
and much much more!
This is a great kit that is just PACKED!
Check it out!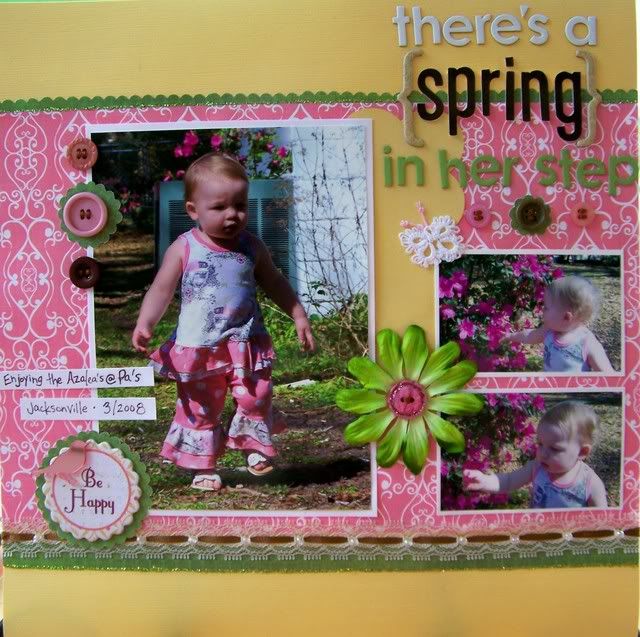 Lastly- "Lifelong Friends"
I made this page for an
ITTY BITTY SCRAP SHACK
challenge
We had to create a page using NO pattern paper!!
I had a lot of fun with this- I used trims and a sticker border
to give the page more texture and color!
That's all for now- Although I have a confession....
SHHH.... it is another one of my secrets.....
I have been buying kits! Lots of kits and I can't seem to stop!
So many clubs are coming out with
AMAZING Kits
and I want them all!
YIKES!!
This month I am getting 7 kits.... count them 7!!
I guess I better get scrapping so that I have an excuse!!!